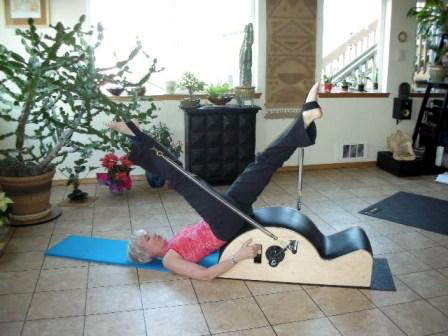 All equipment is provided. For Yoga, we have mats, blocks, straps, kneeling pads, blankets and bolsters. For Pilates, we have sophisticated and specialized equipment including, but not limited to, Reformers, springboards, Mve platform chairs, arches, orbits.
Wear comfortable clothes–t-shirts and leggings or sweat pants or any stretchy clothing you might wear around the house. For Pilates, make sure you wear clothing that won't catch on the equipment.
Both Yoga and Pilates are normally practiced barefoot, but there are socks with toes and sticky soles for cold feet and soft-soled shoes made for those who aren't comfortable barefoot.